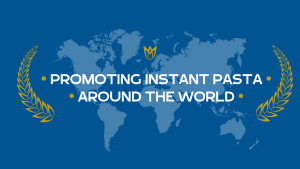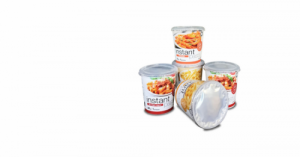 The World Instant Pasta Producers Association (WIPPA) is a nonprofit organization aiming to educate consumers, media, health experts, public administrators and other relevant entities on the characteristics of real instant pasta.
The product combines traditional Italian pasta's properties and ready meals' business advantages: instant pasta, real, authentic pasta in an instant format. Find it out more about the future dimension of the leading staple food in the world.
To stay up to date with the latest news about the original and authentic instant pasta, we invite you to follow our news area regularly, along with the social media pages on Facebook, Instagram, Twitter, and LinkedIn.
The consumption of ready meals is growing around the world. Time is scarce, and quick meals become an appropriate option. However, what about health and wellbeing in a society where consumers pay more attention to these principles?
Most of the time, these quick options are far from optimal concerning the quality of the ingredients and their nutritional values.
Are you an instant pasta producer or an operator in the sector and want to collaborate with us? Do you want to know more about the distribution of instant pasta throughout the world? You can contact us by writing to info@wippa.org.